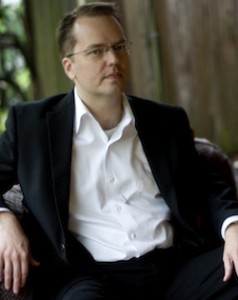 WKU's bestselling author David Bell, an Associate Professor of English, makes a return visit to WKU Libraries Kentucky Live! Southern Culture At Its Best series on Thursday, November 14th at 7:00 p.m. at Barnes & Noble Bookstore, 1680 Campbell Lane.  He'll be talking about the "key elements" in writing a good mystery novel and how they differ from regular fiction and reading from his newest novel.  A book signing will follow.
A native of Cincinnati, and an avid Red's fan, he attended Indiana University graduating with a degree in English becoming one of Garrison Keillor's "English Majors" in search for a job that would pay a lot for little work.  The quest is ongoing.  He's held a variety of jobs from delivery driver to bartender and even telemarketer which have no doubt enriched the characters in his novels.
Returning to the academy he received an MA from Miami University of Ohio and his PhD from the University of Cincinnati before joining the faculty of WKU where he teaches English and creative writing.
His short fiction, interviews and reviews have appeared in journals and anthologies like Backwards City Review, Western Humanities Review, Halloween Horror and Tales of Suspense.
His first novel The Condemned, published in 2008 describes a "dying city where the mindless living dead rule the urban night."  His second novel The Girl in the Woods was a fast paced thriller about two missing girls.  Both were published by Delirium Press.  Their success prompted a three book contract with international publishing giant, Penguin Group.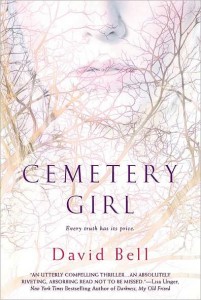 Cemetery Girl published in 2011 described the disappearance of a beautiful twelve-year old girl, her reappearance four years later and the quest to learn where she was or what happened.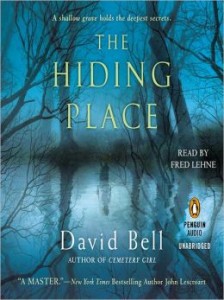 The Hiding Place published in 2012 described the disappearance of a four year old boy and the subsequent discovery of his body and the repercussions which followed over the next twenty-five years.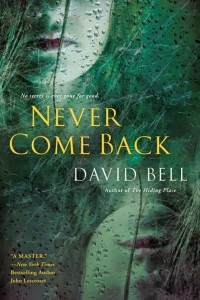 Bell's newest novel Never Come Back was published this October tells the story of a twenty-five year old graduate student whose mother is found dead, a suspected homicide, and whose brother, an adult with Down's Syndrome is among the suspects.  It's drawn a great deal of favorable attention from leading media sources and bloggers alike.  Kirkus Review called it "an intriguing, layered psychological thriller" whose "chapters are short, flow easily into one another and carry their own twisted logic to a believable conclusion."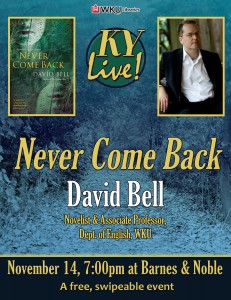 (Source: WKU Libraries Blog, Oct 22, 2013)